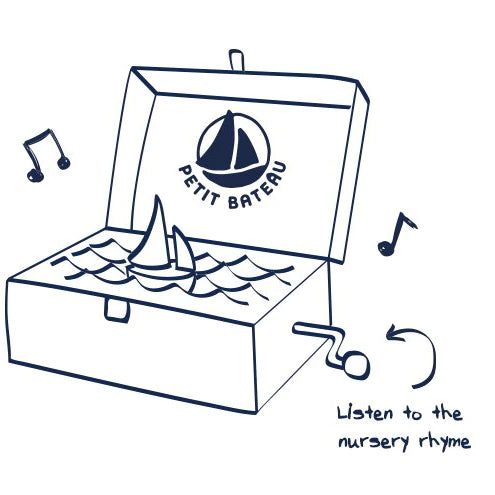 Our Petit Bateau History
Petit Bateau, a French clothing brand since 1893, creating a playful, joyful universe which speaks to all generations from 0-924 months.  If we don't look that old, it's because our unique expertise keeps us young, always trying new things.  Our "mother" factory is located in Troyes, France where we are always pushing ourselves to do better and to innovate. Around the world there are more than 3,000 employees and knit lovers to share the Petit Bateau adventure.
Petit Bateau is serious about quality and we invent comfortable clothes.  Our T-shirts do not twist, the pressed buttons on our baby bodysuits do not move and our famous cotton retains its softness. Our clothes have been made with 50% cotton and 50% love since 1893.
PETIT BATEAU
Style
"Elegance, simplicity and playfulness"
For Petit Bateau, it made sense to do things in order, starting from the youngest in the family and moving towards the eldest.  We do not want to make "mini-me's" or miniature versions of adults, instead, we want to ask ourselves, can we keep a little of the spirit of our childhood? 
First Petit Bateau created bodysuits, underwear in cotton for babies and children.  The idea was to release them from tight and constricting garments.  Instead, they should be free to run, to have fun, to live the true life of a baby or child.
And then, we were jealous!  We said, why not us?  Why not design clothing that helps us be who we really are?  We want clothes that do not hide the child in us, under a costume of grown-up seriousness. We want clothes that do not inhibit our spontaneity after all, we like to have fun and be crazy too.
Quality
Petit Bateau doesn't play around with Quality.  Quality is the foundation of everything we make at Petit Bateau.
Design is nothing without quality.
It means we are comfortable in the clothes we wear and we can wear them for a long time. It means that we feel so good that we forget we're wearing them.
From bodysuits to panties to dresses to marinière tops, quality is essential.
Petit Bateau is a brand which protects.  We design knitted collections for newborns, underwear and nightwear carrying the certified OEKO-TEX® label, which imposes rigorous safety controls on clothing, one of the world's most demanding labels.  This collaboration has lasted 10 years.